Temperatures maxed out at around 86F today. Not quite the overshoot I was expecting but still higher than the NWS offices were calling for. Dryer air took over in two parts. After the first drop in dewpoint, there were still some clouds lingering, not allowing for consistent solar heating. However, heating was stronger than the NWS expected, allowing for temperatures to get up to 86-87 (unofficial as of now).
The front that came through  our region is stalling just south of our area and tomorrow its presence will trigger convection in the atmosphere. Tonight, however, dry air wins over and we enjoy cooler temperatures with calmer northerly winds. In the middle of the night winds shift south/southeast then back north briefly, then we enjoy a consistent southerly flow for a while.
For Sunday, cloud cover starts building for 3 pm which leads to our next rain event. The GFS doesn't like to believe in any precipitation Sunday night into Monday, while the NAM keeps lighter rain in Jersey and heavier rain in Eastern Pennsylvania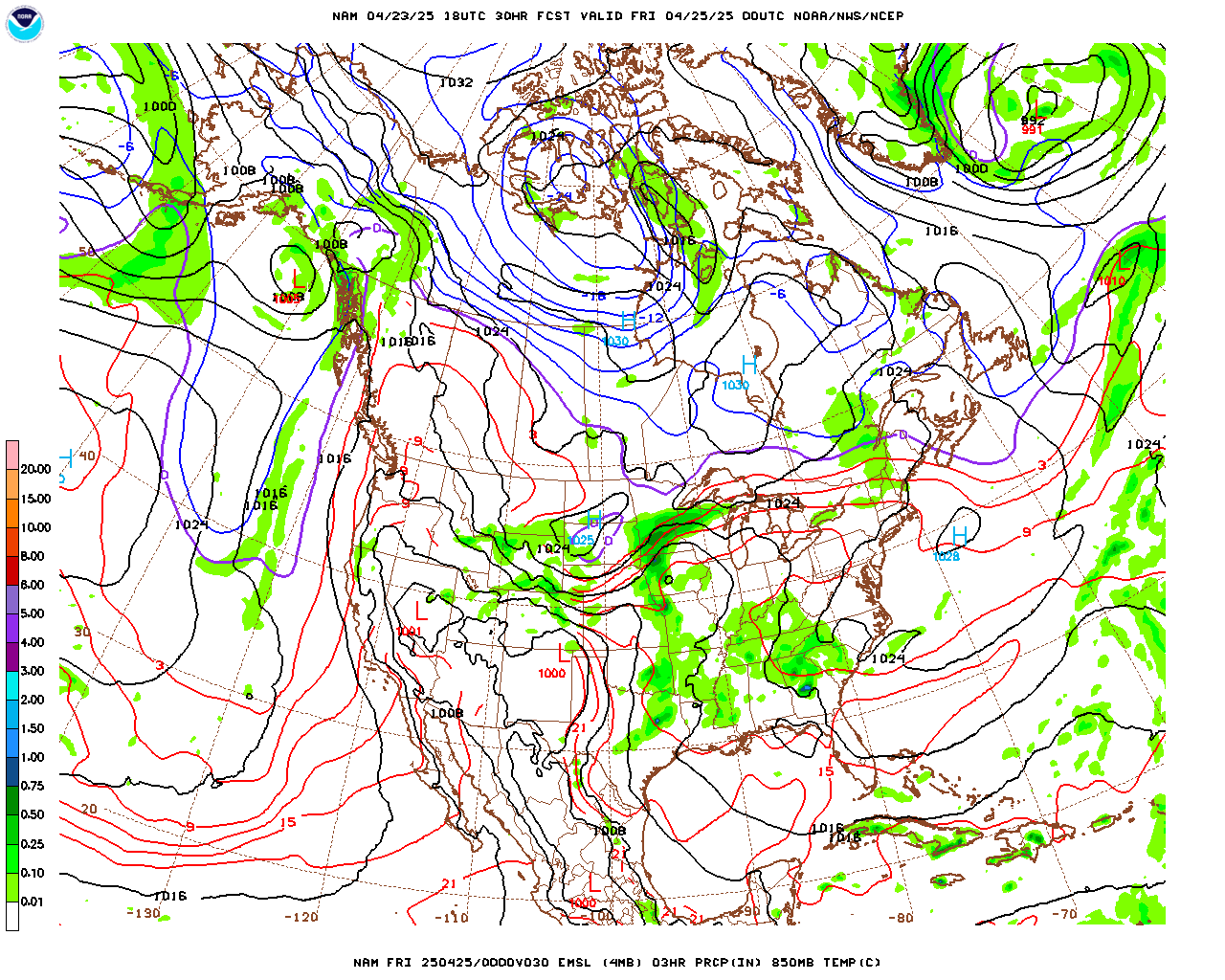 Through early Monday the northern counties of New Jersey are expected to receive the bulk of precipitation while the rest of the state receives some rain but nothing considerable. Rain continues on and off for Monday until it clears out early Monday night. The difference between the GFS and the NAM is quite remarkable. Two totally different dynamics are occurring and it will be interesting to see which solution plays out better.